PROVIDING TOP-QUALITY AUDIO & LIGHTING SOLUTIONS
Performing Arts Centers | Broadcast | Schools | Special Events| Places of Worship
FIND OUT HOW WE CAN TAKE YOUR HOLIDAY LIGHTING DISPLAY TO THE NEXT LEVEL!
WE OFFER SOLUTIONS FOR BOTH IN PERSON & VIRTUAL EVENTS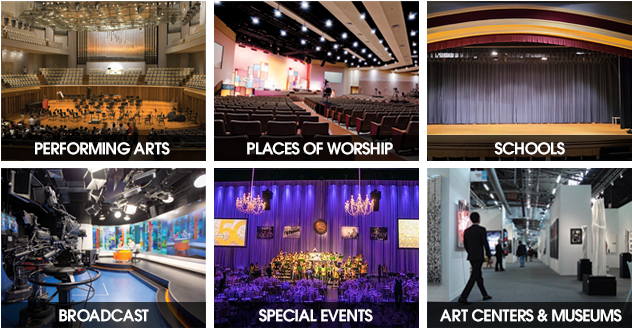 Sales
Artsii works with clients in many different industries who are looking for entertainment lighting, audio, video equipment and supplies. As a dealer for some of the top manufacturers in the industry, we provide our clients with tailored solutions that achieve their goals while staying in budget. Whether you are looking for a few sheets of gel or a full theatre renovation, you can trust our team will provide a top-notch experience from beginning to end.
Learn More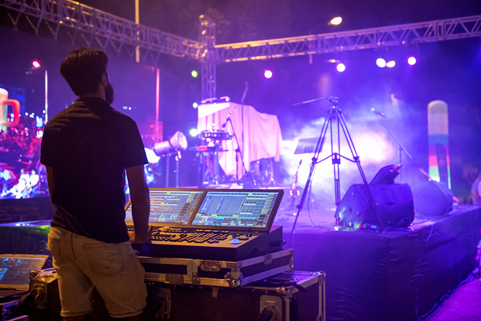 Services
Do you have a live or virtual event coming up? Artsii is here to help! We have a wide selection of lighting, audio, and video equipment available for rent. For larger events, our Event Production Team can provide project management, staffing support, and even assist with fundraising services to make your next event a breeze.
Learn More
Blog
By artsii on 12/22/2021
Pulling into the final stretches of this holiday season, you may find you have a million things buzzing in your mind. Hopefully all the shopping is done. If not, no judgement from us! But as you're wrapping those last minute gifts, or decorating the house, take some time to consider bringing in this Holiday season with song! That's right: we're talking about caroling. Whether it's an old family tradition, or something you've never tried out, we suggest you make this year the year to sing out!
Read More
Testimonials
I appreciate your staff's attention to detail and working hard to get us what we needed before our next show despite all the supply chain issues going on.
Jeremy P. - Charlottesville, VA
We have used artsii for several of our events now because they are easy to work with and we know our event will run smoothly.
Tom F. - Middleburg, VA
As a teacher at a school that doesn't have a lot of funds, I greatly appreciated someone from artsii coming out to show us some new equipment and work with us to come up with a plan to purchase the new gear and not break the bank!
Mary S. - Bel Air, MD
Proud Member Of